Does this look familiar? Of course it does! But no, it's not the Tavern. This is U Kurelu, an old Zizkov pub which has been given a new lease of life – by the people behind the Tavern. So it might feel a little familiar.
Their cocktails are a permanent fixture. The burgers aren't, I'm afraid, but when we dropped in they were hosting a Lokal Burger pop-up night (and the burgers were perfect!)
I'm told they'll be hosting more pop-up nights of different types until the kitchen is finished. Then we can expect to find some more American BBQ flavours on the menu – it won't be all about the burgers here.
The owners tell me the place was once a popular local pub, dating back to 1907, but until they snapped it up it had been left to go very much downhill. When I visited, the new U Kurelu had been open for less than a week and they were still putting the finishing touches to the decor, which will include prints of photos by a photographer who was a loyal customer at U Kurelu back in the day.
Here's a pic of U Kurelu back in 1907 from their Twitter feed.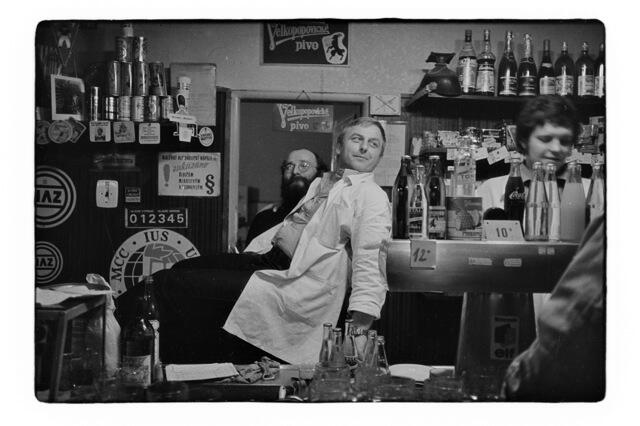 If they have a website or anything else I couldn't find it, but give them a follow on Twitter to keep up with all their news and find out what pop-up nights will be on next.
It still has an old pub feel to it, but is now bright, airy and non-smoking. Unlike a lot of non-smoking pubs, they say, they want to make it a fun place to go. It was very lively when we were there, with lots of people there to watch the World Cup.
It's a pretty good place to watch sports if the weather isn't holding up at the Riegrovy Sady beer garden – or if you just want to drink something nicer than the beer garden's Pilsner (which is usually ok, but tasted an awful lot like it had been watered down at the two World Cup matches I watched there…)
Here they had a couple of interesting beers on, including an American Pale Ale. I'm not much of a pale ale drinker (I usually don't like it at all) but I kept ordering more of this. Not the cheapest beers around, but worth it (well, I thought so.)
Definitely a place to keep your eye on!
U Kurelu
Chvalova 1
Prague 3